1 thru 10 of 8144 Stories
Tony Award-winner Brian Stokes Mitchell has tested positive for COVID-19.
Leonardo DiCaprio will help launch America's Food Fund, which has already raised $12 million to help communities impacted by the coronavirus.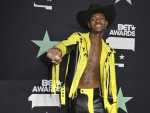 April Fools' Day was pretty much canceled this year due to the devastating COVID-19 pandemic. But rapper Lil Was X still managed to pull a prank on his fans.
"Crazy Ex-Girlfriend" star Rachel Bloom has had her first child in what she says was a harrowing experience amid the coronavirus outbreak that has struck a close friend.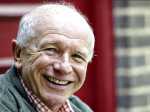 Broadway.com will be livestreaming a reading of openly gay playwright Terrence McNally's 1991 drama "Lips Together Teeth Apart." Among the cast are out actors Zachary Quinto and Jesse Tyler Ferguson.
Reunited and it feels so good!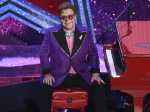 The Elton John-led starry benefit concert that featured Billie Eilish, Mariah Carey and Alicia Keys on Sunday has raised nearly $8 million to battle the coronavirus.
"Vanderpump Rules" star Jax Taylor is making headlines this week for writing that he believes the new coronavirus outbreak is "punishment" from God.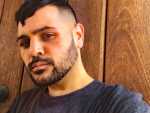 "Project Runway" alum and openly gay designer Michael Costello, like NY-based Christian Siriano, is now making much-needed masks to help efforts to fight COVID-19.
Playwright and AIDS activist Larry Kramer is working on a new play about the current pandemic - and he suggests that this is less a new chapter in history than a continuation of what's come before.
1 thru 10 of 8144 Stories