On Friday, Focus Features will debut "Never Rarely Sometimes Always" on on-demand. The quick digital release brings one of the spring's best films into homes eager for entertainment.
Even progressively minded movies about abortion have usually focused on the morality of the decision. Eliza Hittman wanted to make a film where the highest hurdle isn't deciding to have an abortion. It's getting it.
"Wicked" fans are going to have to wait even longer to see Stephen Daldry's film adaptation of the popular Broadway musical.
When watched with your brain turned off, "Star Wars: The Rise of Skywalker" is an entertaining and action-packed thrill ride. Unfortunately, it buckles under any cognitive pressure and is easily the weakest of the new trilogy.
Director James Whale's 1936 adaptation of "Show Boat" is now available on Blu-ray from the Criterion Collection, complete with a stunning 4K digital transfer and a huge number of special features. Highly recommended!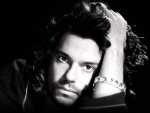 Following in the footsteps of the 2014 INXS documentary "Never Tear Us Apart," this documentary of the iconic singer seems years overdue.
A film so unbelievably generic and forgettable that you may as well not see it at all. Sonic the who?
The Billy Wilder-penned and Ernst Lubitsch-directed comedy "Bluebeard's Eighth Wife" is now available on Blu-ray from Kino Lorber and their Studio Classics label, with a sturdy video presentation and a great audio commentary.
Vittorio De Sica's unjustly butchered 1953 drama "Indiscretion of an American Wife" is now available on Blu-ray from Kino Lorber and their Studio Classics label. With a 2K restoration of his preferred cut, this is a must-see.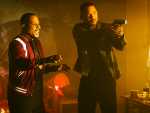 Mike Lowrey and Marcus Burnett are "Bad Boys For Life" who need to figure out who is assassinating Miami-Dade law enforcement before Mike is next.