1 thru 10 of 5123 Stories
ABC's "Modern Family," which ends its 11-season run with an hour-long finale (9 p.m. EDT Wednesday), went on to earn five best comedy Emmy Awards to equal the record set by "Frasier."
With all their familial love and drama, the Cuomo brothers — Andrew during the daytime, Chris at night — have become compelling figures in the plague-driven landscape of American television.
The most poignant segment of Chris Cuomo's CNN show last night came when he interviewed Arnold Vargas, the husband of Dr. Frank Gabrin, who died in his arms from COVID-19 on Tuesday.
Don Lemon became overcome with emotion on his show last night when he thought about his colleague Chris Cuomo's COVID-19 diagnosis.
Instead of watching their own finances crater, shut-in television viewers tuned in to the game show "Let's Make a Deal" in record numbers last week.
As Americans shelter in place to blunt the curve of the COVID-19 pandemic, comedian Fran Drescher has come up with a cure for the shelter-in-place blues: A live-streamed revisitation of "The Nanny."
Mike Lindell, the millionaire entrepreneur known for his television commercials promoting his pillows and bedding products, made an unexpected appearance at the White House yesterday but there may be a political reason behind it.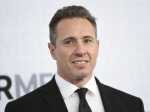 A bleary-eyed Chris Cuomo, saying he wanted to be a cautionary tale for his audience, anchored his CNN show from his basement Tuesday after testing positive for the coronavirus.
The gimmick-free "America's Test Kitchen" is in its 20th season of expertly guiding viewers through well-vetted steps for savory sauces, perfectly grilled fish and flaky pie crusts, among the 1,000-plus recipes it has demystified to date.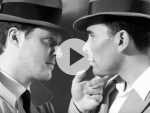 Ahead of the series finale, "Schitt's Creek" stars Dan Levy and Noah Reid — who play the comedy's soon-to-be husbands David and Patrick, respectively — recreated a number of classic Hollywood romance scenes for Entertainment Weekly.
1 thru 10 of 5123 Stories