Top Story
As the streaming wars heat up, Quibi, a new and edgy competitor to Netflix and other companies, enters the ring this week at an unfortunate time.
1 thru 10 of 2052 Stories
The COVID-19 crisis has brought down the house lights of Boston theater - but not snuffed them. EDGE reached out to hear how theater companies and individual artists are dealing with the pandemic's effects.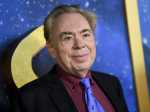 Iconic composer Andrew Lloyd Webber is making some of his filmed musicals available for free on YouTube.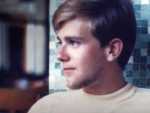 To honor the life and legacy of the late playwright and activist Terrence McNally, American Masters and PBS are making the documentary, "Terrence McNally: Every Act of Life" available to stream.
With Broadway shuttered amid the coronavirus pandemic, producers of the annual Tony Awards have postponed this year's celebration of American theater.
Looking for a smile during these grim times? Check out this video, posted on the #BroadwayLipSynch YouTube channel that shows how you can produce a production number in the times of social distancing.
Broadway actors Aaron Tveit & Gavin Creel both have had a brush with COVID-19: Tveit tested positive and Creel thinks he has it.
When Stephen Sondheim turns 90 today, perhaps he should come up with a new set of lyrics to "I'm Still Here," his anthem to show business survival he introduced in "Follies" in 1973. EDGE contributors offer their appreciations of the Broadway giant.
Rosie O'Donnell is bringing her talk show back for a single livestreamed event in support of The Actors Fund. The show will boast a plethora of stars, many of them LGBTQ or with big gay followings.
Bill Rosenfeld, one half of the team behind the YouTube series "Old Show Queens," has been a show queen since the age of 9. With his husband, Gary Gunas, they have a series of videos in which they discuss — what else? — Broadway. EDGE spoke to Rosenfield.
Aptly named, Richard Greenberg's new play "The Perplexed" is a multi-family drama that takes place on the chaotic day of a wedding.
1 thru 10 of 2052 Stories