If true, it would be a figure both staggering and significant to the unfolding debate, as Americans try to understand how Warren's brand of a single-payer health system could affect their pocketbooks.
Between purchasing the perfect gift, buying food to feed the whole family and traveling to see loved ones, over a quarter of Americans have gone into debt due to holiday spending, according to new research.
Sen. Elizabeth Warren's plan to pay for "Medicare for All" without raising taxes on the middle class departs from how the U.S. has traditionally financed bedrock social insurance programs.
Colorado estimates about 15 percent of the 12 million letters from public assistance programs to 1.3 million members statewide are returned.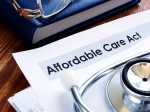 Star ratings are unlikely to play a big role in people's decision-making for the first year of the national rollout. Nearly a third of health plans on the federal exchanges don't yet have a quality rating.