Gay News: The Latest
Few groups could benefit more from the non-addictive, natural wellness properties of CBD than the LGBT community, where anxiety levels are as much as 2.5x higher than their heterosexual counterparts.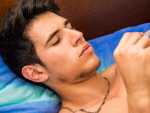 No thermometer? There are other ways to figure out if you have a fever, or are at risk of COVID-19 complications. And a few principles are worth considering.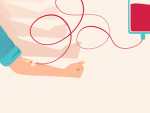 The FDA will now permit gay and bi men who have abstained from same-sex sexual activity for 90 days to donate blood.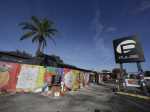 Survivors and family members had argued that G4S was negligent in hiring Omar Mateen as a security guard despite concerns that had been raised about him at a previous job.
Tony Award-winner Brian Stokes Mitchell has tested positive for COVID-19.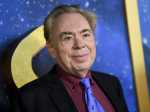 Iconic composer Andrew Lloyd Webber is making some of his filmed musicals available for free on YouTube.
Sam Hunt's sophomore album opens and closes with two of the most personal songs he's ever written, as he draws from his own life to paint candid portraits for listeners.
The most poignant segment of Chris Cuomo's CNN show last night came when he interviewed Arnold Vargas, the husband of Dr. Frank Gabrin, who died in his arms from COVID-19 on Tuesday.
The global COVID-19 pandemic has prompted theater closures, shuttered cinemas, emptied sports stadiums, and led to cancelled Pride events. But that's just the real world. Online, the party is set to continue!
With more time at home (whether alone or with a partner), many men are facing the reality that their sexual health needs a boost. Men's Performance Clinic offers a holistic approach that goes far beyond a quick fix.
Prospective Democratic presidential nominee Joe Biden said he thinks his party's nominating convention will have to be pushed back from July into August because of the coronavirus threat.
Leonardo DiCaprio will help launch America's Food Fund, which has already raised $12 million to help communities impacted by the coronavirus.

April Fools' Day was pretty much canceled this year due to the devastating COVID-19 pandemic. But rapper Lil Was X still managed to pull a prank on his fans.
The Santa Teresa distillery is now making antiseptic alcohol, which is hauled to pharmacies and turned into hand sanitizer.
Since the coronavirus outbreak, life in China is ruled by a green symbol on a smartphone screen.
Travel to Provincetown during the COVID-19 crisis became an issue this past week when Select Board member Lise King "posted a Facebook message on Thursday that she found painful to write.
Since vehicle interiors are essentially small contained spaces, it is important to take steps to reduce the risk of contracting the virus while driving or riding inside.
Chicken with salmonella can make you sick. So can romaine lettuce with E. coli and buffets with lurking norovirus. So why aren't health officials warning people about eating food contaminated with the new coronavirus?
A New York city emergency room doctor died from COVID-19 in his husband's arms.
A "unified command" of state, local and federal officials will be asked to approve a detailed docking plan requiring the cruise line, Holland America, to handle all medical issues without impacting South Florida's already-stressed hospitals.
Locked down due to the coronavirus pandemic, the nightclubs in the German capital have decided to keep the beat going — at least online.