1 thru 10 of 8065 Stories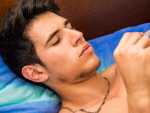 No thermometer? There are other ways to figure out if you have a fever, or are at risk of COVID-19 complications. And a few principles are worth considering.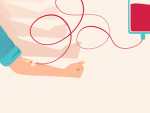 The FDA will now permit gay and bi men who have abstained from same-sex sexual activity for 90 days to donate blood.
The most poignant segment of Chris Cuomo's CNN show last night came when he interviewed Arnold Vargas, the husband of Dr. Frank Gabrin, who died in his arms from COVID-19 on Tuesday.
With more time at home (whether alone or with a partner), many men are facing the reality that their sexual health needs a boost. Men's Performance Clinic offers a holistic approach that goes far beyond a quick fix.
A New York city emergency room doctor died from COVID-19 in his husband's arms.
Scientists offered more evidence Wednesday that the coronavirus is spread by seemingly healthy people who show no clear symptom
The pandemic erupted at an awful time for communities trying to fill health care gaps following the closure of 170 rural hospitals across the nation in the last 15 years.
Since vehicle interiors are essentially small contained spaces, it is important to take steps to reduce the risk of contracting the virus while driving or riding inside.
President Donald Trump warned Americans to brace for a "hell of a bad two weeks" ahead as the White House projected there could be 100,000 to 240,000 deaths in the U.S. from the coronavirus pandemic even if current social distancing guidelines are maintai
The coronavirus pandemic is challenging the millions who struggle with drug and alcohol addiction and threatening America's progress against the opioid crisis.
1 thru 10 of 8065 Stories