Stormy Weather - The Life of Lena Horne
An ice princess
The title of the biography comes from a song first made famous by Ethel Waters in 1933, when the Broadway star when she was best-known as a slinky belter. As Gavin writes in an early scene in the book, Lena, at 16 is sitting off in a corner at the Cotton Club where she'd come to audition. She heard Waters' "heart-rending cry of frustration," which was about a lot more than love gone wrong for Waters, who came to fame in the deeply racially divided 1920s. She would later write of her interpretation in her autobiography His Eye is on the Sparrow: "I was singing the story of my misery and confusion."

Such ragged emotion scared Horne.

By the 1940s Horne had eclipsed Waters in fame. When the two worked together on Vincente Minnelli's film version of Waters' Broadway hit Cabin in the Sky, the older actress barely concealed her hatred for her co-star. At one point Horne broke a bone in her foot when she landed too hard in a dance number. Waters was heard to say, "The Lord works in mysterious ways his wonders to perform."

Not that Horne made any overtures to Waters or other African American performers (such as Katherine Dunham), who had paved the way for her. Hattie McDaniels was one of the few performers who tried to establish a relationship (Fredi Washington was another). McDaniels invited Horne to her home. In later years, Horne told Dick Cavett, "She said to me, you're an unhappy girl and I understand why. Your own people are mad at you...Darling, don't let them break your heart. We just haven't learned yet how to stick together."

By the mid-1940s Horne even took ownership of Stormy Weather, so to speak, when she sang it in the film musical that used it as a title. Employed (and underused) by M-G-M, Horne was given the glamour girl image that defined her thereafter.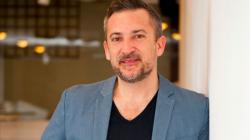 Many regrets
Of perhaps singular importance to Horne of the men in her life was Duke Ellington's right hand man, the composer/arranger Billy Strayhorn, known as Swee'pea (he stood only five foot, two). The author (often uncredited) of some of Ellington's most beloved songs, among them Lush Life (which he wrote at 16), Satin Doll, and Take the A Train, Strayhorn was gay.

The two met when Horne attended an Ellington band rehearsal and, as Gavin writes, "Thus began the one true soul-mate relationship of her life." Horne would often say that she wished she could have married him. Gavin writes, "She'd known gay men since she entered show business; feeling like their fellow outcast, she found a natural rapport with them." Horne kept a photograph of Strayhorn at her bedside for decades after his death in 1967.

Later, she spoke of how the men and women she liked the most had a 'sense of being both sexes.'" She, like Waters, may have had lesbian relationships but she never acknowledged that side of her private life.

For the most part, however, Horne lost important friendships in her life by severing relationships unexpectedly and without reason. This odd characteristic seems almost an inversion of the abandonment she had experienced as a child, a sort of "I'll do it to you, before you do it to me."

Even those close to her who passed are thought of that way. For instance, when Ava Gardner, with whom she had a close friendship, died, Horne was resentful that Ava had "left me," as she put it. She ends up nearly alone, visited regularly only by her daughter and those of her grandchildren she has shown affection to. Her regrets are many.

Documentary filmmaker Gene Davis, also African American (to whom Gavin dedicates the biography), said of her, "there are people who will look at a blue sky and find the one small cloud and stand under it. That's Lena."

Whether you take the Ed Bradley view of Ms. Horne or the more dismal view provided by Gavin's Stormy Weather is up to you. His book does make for a fascinating read.
Comments on Facebook