Brooklyn photographer, Jeremy Cohen, 28, came up with a novel way to date while social distancing, and it went viral.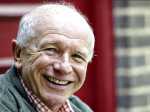 Broadway.com will be livestreaming a reading of openly gay playwright Terrence McNally's 1991 drama "Lips Together Teeth Apart." Among the cast are out actors Zachary Quinto and Jesse Tyler Ferguson.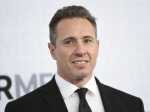 A bleary-eyed Chris Cuomo, saying he wanted to be a cautionary tale for his audience, anchored his CNN show from his basement Tuesday after testing positive for the coronavirus.
Florida Sen. Marco Rubio, pressed to identify media figures that he said expressed "glee" at Americans getting coronavirus, has cited an editorial cartoonist, a magazine writer, an online tech publication and an online editor.
President Donald Trump's allies are trying to contain a politically risky election year fight with Michigan Gov. Gretchen Whitmer as he struggles to balance presidential politics with a global pandemic in one of the nation's most important swing states.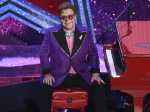 The Elton John-led starry benefit concert that featured Billie Eilish, Mariah Carey and Alicia Keys on Sunday has raised nearly $8 million to battle the coronavirus.
As COVID-19 continues it spread across the country, Americans of good will want to step up and help. But be careful who you throw in with; they might be asking you to endorse anti-LGTBQ beliefs.
Playwright and AIDS activist Larry Kramer is working on a new play about the current pandemic - and he suggests that this is less a new chapter in history than a continuation of what's come before.
Idaho Gov. Brad Little on Monday signed into law two anti-transgender bills, making Idaho the first among states that introduced some 40 such bills this year to enact them.
The president of the White House Correspondents' Association on Monday called on Florida Sen. Marco Rubio to apologize for a tweet saying some media members "can't contain their delight" at reports of Americans getting the coronavirus.