1 thru 10 of 7394 Stories
Prospective Democratic presidential nominee Joe Biden said he thinks his party's nominating convention will have to be pushed back from July into August because of the coronavirus threat.
Mike Lindell, the millionaire entrepreneur known for his television commercials promoting his pillows and bedding products, made an unexpected appearance at the White House yesterday but there may be a political reason behind it.
Alt-right "Twinks4Trump" founder Lucian Wintrich recently held a "Corona Potluck" at his East Village apartment.
Like forecasters tracking a megastorm, White House officials are relying on statistical models to help predict the impact of the coronavirus outbreak and try to protect as many people as possible.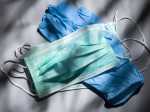 A high-ranking federal official in late February warned that the United States needed to plan for not having enough personal protective equipment for medical workers as they began to battle the novel coronavirus.
President Donald Trump's reelection campaign is threatening legal action against local TV stations in Florida, Michigan, Minnesota, Pennsylvania and Wisconsin if they don't pull a Democratic anti-Trump commercial.
The horror film "Midsommar" features a sacrifice made by elders in a remote Swedish cult. Is this what some conservatives are suggesting as the way forward?
Former U.S. Sen. Tom Coburn, an Oklahoma family doctor who earned a reputation as a conservative political maverick as he railed against federal earmarks and subsidies for the rich, has died. He was 72.
Joe Biden has a way of saying the right things while appearing clueless. That was evident during his "Happy Hour" livestream on Wednesday night when he described same-sex parents as "mommy and dad."
A "draft Andrew Cuomo for president" movement is trending on Twitter this week.
1 thru 10 of 7394 Stories