1 thru 10 of 1959 Stories
The newly-minted jailbird preacher isn't singing any mea culpas in the wake of his lawbreaking actions. Rather, he's struck up a refrain from the ever-reliable "tyrannical government" playbook.
"Vanderpump Rules" star Jax Taylor is making headlines this week for writing that he believes the new coronavirus outbreak is "punishment" from God.
What do atheists, people who recycle, and men who have sex with men have in common? God's wrath, according to the Bible studies teacher for the Trump cabinet.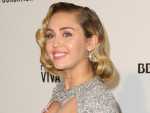 In an episode of Miley Cyrus' new Instagram show "Bright Minded," the pop star revealed to pal Hailey Bieber (nee Baldwin) that she stopped going to church after learning her gay friends weren't being accepted and forced into conversion therapy.
As in-person worship services are canceled or downsized amid the coronavirus outbreak, some churches are bracing for a drop in weekly contributions and possible cutbacks in programs and staff.
It was inevitable that religious conservatives would turn to their favorite target with the coronavirus. After all, aren't LGBTQ people responsible for all the ills in the world?
Across the United States, religious leaders are taking unprecedented steps to shield their congregations from the coronavirus - canceling services, banning large funerals and weddings, and waiving age-old requirements of their faiths.
The coronavirus outbreak disrupted Islamic worship in the Middle East as Saudi Arabia on Wednesday banned its citizens and other residents of the kingdom from performing the pilgrimage in Mecca, while Iran canceled Friday prayers in major cities.
A coughing Pope Francis told pilgrims gathered for the traditional Sunday blessing that he is canceling his participation at a week-long spiritual retreat in the Roman countryside because of a cold.
Brigham Young University revised its strict code of conduct to strip a rule that banned any behavior that reflected "homosexual feelings," which LGBTQ students and their allies felt created an unfair double standard not imposed on heterosexual couples.
1 thru 10 of 1959 Stories