A few essential additions can make a significant impact in creating a productive work environment during these unprecedented times.
Amazon fired a worker who organized a walkout at a New York warehouse to demand greater protection against the new coronavirus, saying the employee himself flouted distancing rules and put others at risk.
This is a story about bosses and their workers, in the dark days of COVID-19. It's also a story about how one good turn deserves another and yet another.
An American Airlines flight attendant died on Monday from complications to COVID-19, the airline confirmed Friday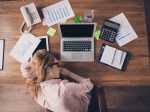 The key to being a productive person may just be taking a quick snooze — according to new research.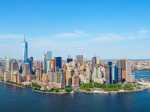 The winner will receive stipend and paid expenses to document the day-to-day experience of exploring life in Lower Manhattan while staying in premiere properties.
Two Catholic high school teachers who "voluntarily resigned" may only have had a choice about when, not whether, to leave their jobs, news reports indicate.
Medical schools are beefing up education on LBGTQ health issues. And some schools are making a major push to recruit LGBTQ medical students, backed by research showing that patients often get better care when treated by doctors more like them.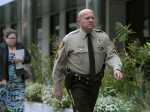 A St. Louis County police lieutenant who was passed over for promotion 23 times said he has no plans to leave the department after he settled a discrimination lawsuit for $10.25 million.
St. Louis County has agreed to a $10.25 million settlement with a gay police lieutenant who says he was passed over for promotion 23 times and was told to "tone down" his "gayness."