Top Story
Millions of pet owners let their four-legged friends sleep in bed with them because it makes them feel safer.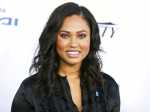 Ayesha Curry is used to a holiday on the road with lots of people, but with three-time NBA champion Steph Curry sidelined due to injury, the family is planning to have a much more intimate celebration at home.
If you want to make a lasting impression when giving someone a gift for the holidays, you may want to steer clear of big-box stores.
Rising global temperatures are worrying truffle hunters around in the Italian town of Alba, where the most prized specimens can fetch twice the price of gold.
Caught in the crossfire of President Donald Trump's trade war with China, U.S. vineyards are struggling to sell Syrah in Shanghai and Chardonnay in Shenzhen. They risk losing their foothold in one of the world's fastest-growing wine markets.
When counting food, drinks and décor, the average American party host will spend $1,422.65 a year on party-planning, according to new research.