1 thru 10 of 4214 Stories
The official Instagram account for Vogue Hommes — the international men's edition of the iconic fashion magazine — has been sharing workout videos featuring male models.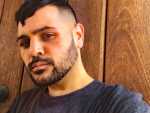 "Project Runway" alum and openly gay designer Michael Costello, like NY-based Christian Siriano, is now making much-needed masks to help efforts to fight COVID-19.
Fashion can play an important role in the project of social distancing, whether the space created helps solve a health crisis or keep away pesky suitors.
Scores of people are answering pleas from hospitals, doctors and nurses so desperate for personal protective equipment amid the viral pandemic that they've turned to the public, saying do-it-yourself face masks are better than nothing.
While the government continues its unsteady approach to managing the COVID-19 pandemic, the American people are stepping up. Openly gay fashion designer Christian Siriano volunteered to do his part.
Do women ever dress defensively — to mitigate the chance that other women might go after them?
Model Presley Gerber, the 20-year-old son of Rande Gerber and Cindy Crawford, has turned heads this week. No, nothing corona-related; but due to those face tats.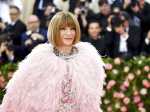 One of fashion's biggest nights, the Met Gala, has been postponed due to the coronavirus outbreak, host Anna Wintour said Monday on Vogue's website.
Hair bows have a long history that includes the cushiony large posh bows of the 1980s, and more recently Lady Gaga's hair bow made of hair.
Looking for the perfect swim trunks? Argyle & Grant's spring/summer collection may have the perfect fit. Check out their latest collection, on display at Art Hearts Los Angeles Fashion Week.
1 thru 10 of 4214 Stories