1 thru 10 of 2529 Stories
A few essential additions can make a significant impact in creating a productive work environment during these unprecedented times.
Some Instacart and Amazon warehouse workers walked off the job Monday demanding greater safeguards against the coronavirus.
We asked public health experts from the UNLV School of Public Health how people can protect themselves from being infected with the new coronavirus in these situations.
Across a country where lines are long, some shelves are empty and patience is thin, authorities are receiving a surge of reports about merchants trying to cash in on the coronavirus crisis.
To make room for toilet paper, hand sanitizer and other items in high demand during the global viral pandemic, Amazon said it is limiting what brands and independent sellers can send to its warehouses for the next three weeks.
The new coronavirus is inspiring panic buying of a variety of household products such as toilet paper in cities across the U.S. and world.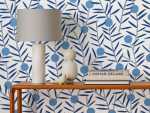 In lighting fixtures, wallpapers, bedding and wall art, flowers are coming up all over in 2020. Along with floral design in furnishings, there's also renewed interest in actual flowers: floral arranging and floral-inspired table settings.
Many renters who are hoping to get back their security deposits can still pursue ambitious decorating ideas thanks to a growing number of landlord-friendly products
Pet cats and dogs cannot pass the new coronavirus on to humans, but they can test positive for low levels of the pathogen if they catch it from their owners.
Are you getting ready for your next vacation but don't have the proper suitcase? Here are five options at different budgets to suit your needs.
1 thru 10 of 2529 Stories